Lessons Learned and Opportunities Gained: Innovation for Equity's HBCU EdTech Summit
DEIB Leader for Cambium Assessment reflects on Innovation for Equity's Inaugural HBCU EdTech Summit and Career Fair
---
In early February, I had the opportunity, along with two of my colleagues from the Cambium Learning Group Family, to attend the HBCU EdTech Summit and Career Fair at Howard University, one of the nation's oldest historically Black colleges and universities (HBCUs). Hosted by Innovation for Equity (IFE), an organization founded to improve life outcomes for Black learners of all ages, the summit was a three-day immersive experience for educators, edtech organizations, and most importantly, HBCU students. I am also proud to say that Cambium provided financial support for the summit as one of its sponsors.
The event provided students from HBCUs and MSIs (minority-serving institutions) the opportunity to connect with leaders across the education ecosystem. During the summit, we interacted with some of the brightest, most insightful and engaged young minds that higher education has to offer.
To add to my experience, I had the pleasure of representing Cambium Assessment as the moderator for the lunch plenary session, What HBCU Students Really Need to Know About EdTech, alongside three amazing Howard University students, two of which are current undergraduates and the third in her Doctoral program.
During the conversation, attendees were able to hear from these inspiring individuals on ways in which edtech and education in general can impact our world, suggestions on how edtech organizations such as Cambium can support these students, and were reminded that HBCU students are just as viable sources of talent as students from any other institution of higher education when looking to recruit professionals into our organizations. In reflecting upon my time at the summit, I left with these key takeaways:
There is work to be done: In speaking with several students during the summit, many of them had little to no knowledge about edtech – what we do, who we are, or how to enter our field. One of the challenges from the students on the panel was for edtech organizations such as Cambium to find ways to connect with this demographic of college students. Many of these students are engineering majors, education majors, marketing majors, and more. If we want to keep up with this ever-changing demographic of our world and the students we serve, we must establish ways to recruit this talented group of individuals.
Integrate ourselves: IFE's Summit is one of many opportunities that organizations such as ours can and should attend, not only for the purpose of recruitment for potential talent but to educate others on the amazing work that we're doing as an overall organization and as individual business units. This will also provide our team the opportunity to learn from our peers in the edtech industry on their methods and how we can improve.
Partnership and community engagement: Where are we telling our story and to what audience? What other organizations are we partnering/collaborating with to share the good news of Cambium? Engaging with partners such as Innovation for Equity provides us with a mutually-beneficial relationship to affect the experiences of learners and make a positive impact in the community.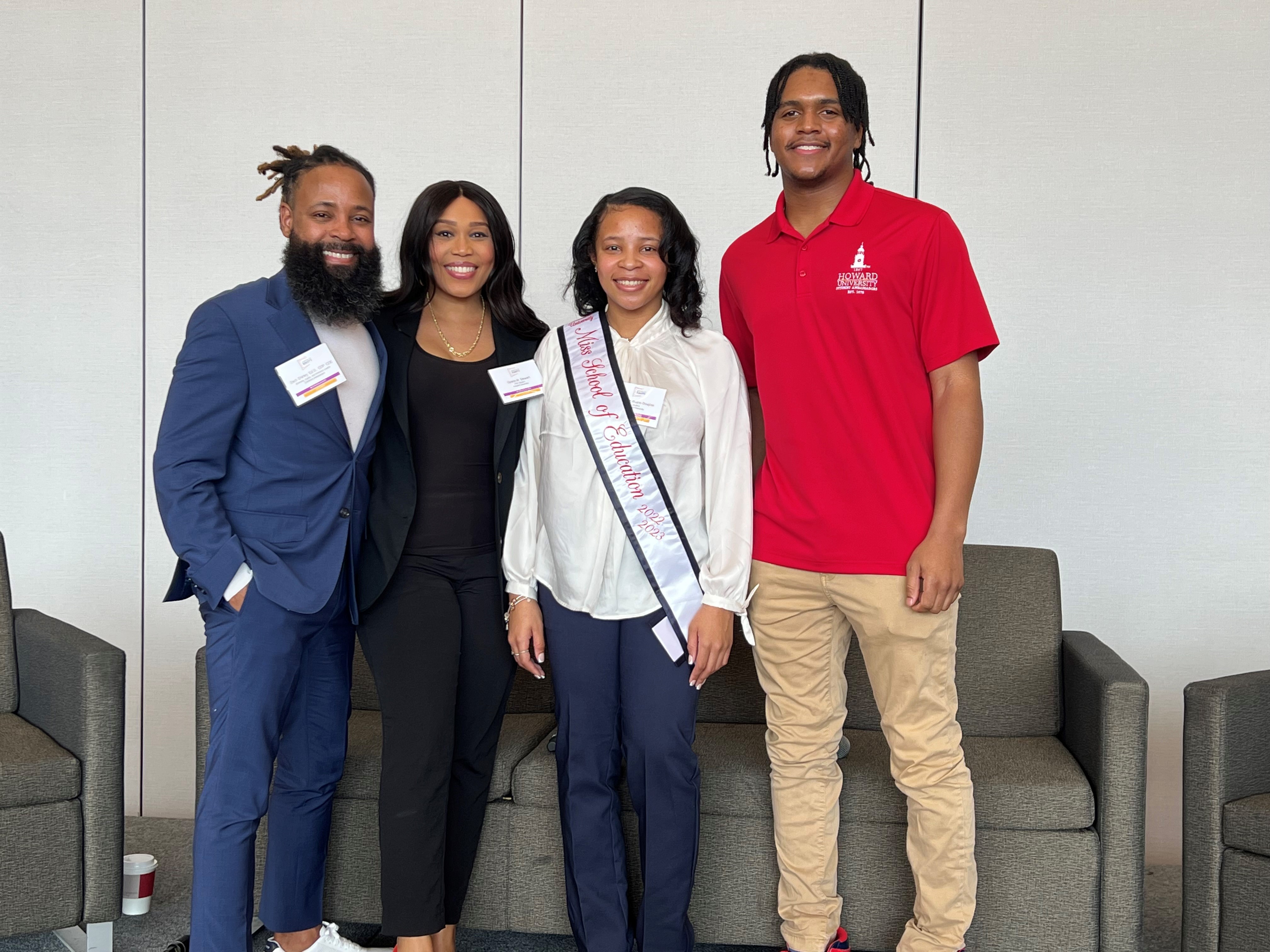 As a result of our engagement with Innovation for Equity, I am excited to continue my connection with their team as a member of the IFE Professional Fellows Program for the remainder of 2023. Through this collaborative relationship, it is my hope that we are provided additional opportunities to showcase the great things that we are doing here at Cambium, and further demonstrate our commitment to diversity, equity, inclusion, and belonging.
< Back to all Insights
Filter by Category
---